Pakai Industries Berhad (Pakai) is a well established Malaysian manufacturer of quality kitchen and bathroom products. With more than 50 years of experience, Pakai is a well known house hold brand name for plastic cisterns since the 1960s. We have also been exporting to many countries around the world.  Pakai produces products under its own brand as well as OEM brands. In addition, Pakai also manufactures products under OEM for a number of ceramic sanitary ware manufacturers.

Export is an important revenue generator for our company. In the past few years, our export business has been increasing significantly as more of our products are being sold around the world. We are committed to expanding the sales of our export business by both increasing the product range as well as increasing the channels of sales while maintaining our Export Quality.

Our products are exported either in our brand products or OEM customers. We welcome customers who may have requirements in their own brands. We also welcome customers who are interested to distribute our brand products in their country. We normally prefer to work on exclusively with one party in each country.

Our exports are done through a number of channels such as:
Agents / sole distributors;

Non sole distributors;

Re-exporters / trading companies;

OEM customers.
We make it our policy to view each market as its own and work towards a long term sustainable sales based on a win win formula for all. As such, we work together with our business partners to map out marketing plans, both for the short and long term that is dependent on the local requirements and environment. We believe very strongly that a satisfied business partner is the best 'customer' and together with an fair and achievable marketing plan, implemented correctly will provide good returns for all.

In the past 50 over years, we have exported to a number of countries. Today, Pakai exports between 60% - 70% of its capacity. Our products are currently exported to the following markets and countries :
Australia/South Pacific : Australia, New Zealand, Fiji islands, Mauritius and Maldives

South East Asia - Myanmar, Singapore, Indonesia and Thailand

Middle Eastern countries - UAE, Jordan, Oman, Qatar and Saudi Arabia

South Asia - Sri Lanka and Bangladesh

African continents - Egypt, Ghana, Libya, Sudan, Kenya and South Africa
We constantly explore export opportunities into new markets, therefore feel free to contact us. If you are interested to distribute or purchase our products for the above markets, please contact us for assistance. We welcome all inquiries.
 Link to Contact Us

Showroom - Cheras

 Please call +6012-388 3707 to visit our showroom 
Office - Cheras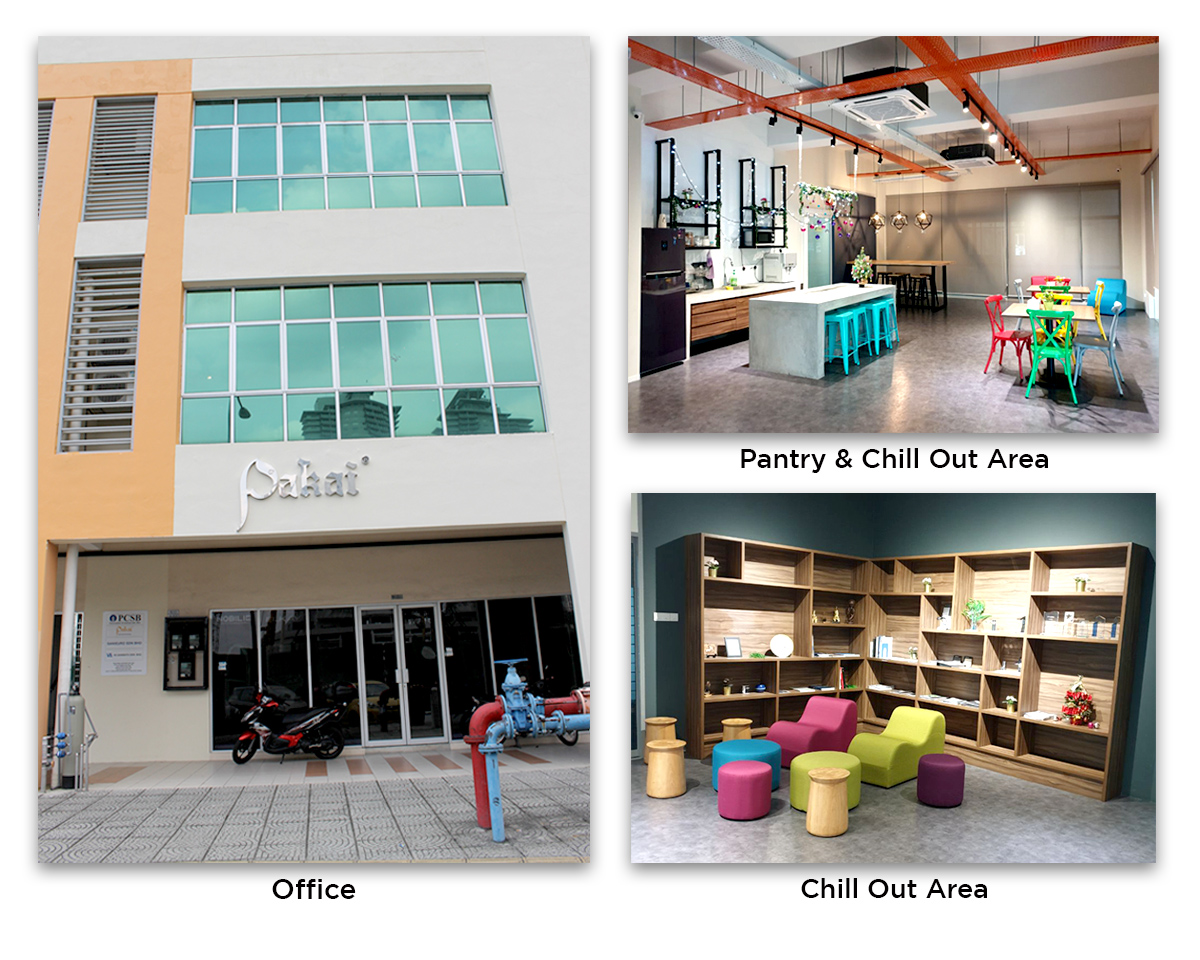 Factory & Warehouse - Semenyih